We would like to honor the work and contributions made to The American Schools of Angola by the late Dr. Morgan Laury who left this earthly existence on Sunday, March 4.  He was a wonderful man and a big supporter of ASA.  He lead the Kean initative to start an ASA - Kean University partnership in Luanda.  We will miss his wisdom, encouragement, and insight into the progression and development of our school.
"What a piece of work is a man, how noble in reason, how infinite in faculties, in form and moving how express and admirable, in action how like an angel, in apprehension how like a god. "
                            -  William Shakespeare
As part of our tribute, we would like to document the bio he had on our American Schools of Angola: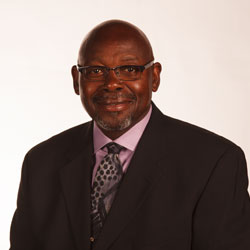 Dr. Morgan Laury is Professor of Public Administration and Coordinator of Undergraduate Education at the School of Criminal Justice and Public Administration. He earned a Master of Public Administration in 1988 and a Ph.D. in Higher Education Administration in 1989 from Pennsylvania State University. Dr. Laury's other professional experiences include the Governor's Trainee Management Program in the Commonwealth of Pennsylvania; Management Analyst for the Department of Education; Woodrow Wilson Fellow at Morgan State University. Dr. Laury has served in various administrative positions at Kean University: Affirmative Action Director, President of the Department of Public Administration, Director of the Master's Program in Public Administration and Director of the One-Stop Service Center. In addition, he served as a college counselor for fraternities, student groups and student organizations and is a student lawyer at heart. Dr. Laury received the honors of Teacher of the Year in 2014.
O Dr. Morgan Laury é Professor de Administração Pública e Coordenador de Educação de Graduação na Escola de Justiça Criminal e Administração Pública. Ele obteve um Mestrado em Administração Pública em 1988 e um doutorado em Administração de Educação Superior em 1989 da Universidade Estadual da Pensilvânia. As outras experiências profissionais do Dr. Laury incluem o Programa de Estagiário de Gestão do Governador na Commonwealth da Pensilvânia; Analista de Gestão para o Departamento de Educação; Woodrow Wilson Fellow na Morgan State University. O Dr. Laury atuou em vários cargos administrativos na Kean University: Diretor de Ação Afirmativa, Presidente do Departamento de Administração Pública, Diretor do Programa de Mestrado em Administração Pública e Diretor do One-Stop Service Center. Além disso, ele serviu um conselheiro de faculdade para fraternidades, grupos de estudantes e organizações de estudantes e é um advogado estudante, no coração. O Dr. Laury recebeu as honras do Professor do Ano em 2014. 
Here also is the Memoriam published by Kean University:  

Dr. Morgan Laury
The Department of Public Administration and the College of Business and Public Management invite the Kean University community to a celebration of the life of Dr. Morgan Laury on Wednesday, April 4 from 7 p.m. to 9 p.m., in the Dave Gibbons Conference Center, Kean Hall.

Dr. Laury, a former department chair and a longtime leader in both academics and administration, passed away on Sunday, March 4.  A professor of public administration, Dr. Laury also served as coordinator of undergraduate education in the School of Criminal Justice and Public Administration. A devoted student advocate throughout his career, Dr. Laury will be remembered for his unwavering support for his students. He was recognized for this dedication to students in 2014 when he received Kean's highest honor as Teacher of the Year.

All students, faculty and employees are invited to share in this remembrance.