When: On September 5, 2017 ASA officially opened its doors.  
Students may enroll for the August/September start date or the January/February start date.  All other requests for irregular enrollment dates will be considered on an individual basis.
What:  An Angolan Ministry of Education licensed school. 
An accredited educational institution offering a US high tech driven education, grades 6 – 12.

A US high school diploma is earned upon meeting graduation requirements.

ASA to include grades K – 5 in 2019. 

ASA offers boarding for high school students (grade 9 -12) at the Luanda
The school philosophy is student centered.    
Students should be given opportunities to practice real life skills in a supportive nurturing environment. 

Students should be offered thinking opportunities to connect learning to their own experiences to develop real world connections.

Students must be tech savvy to thrive in our 21st century global society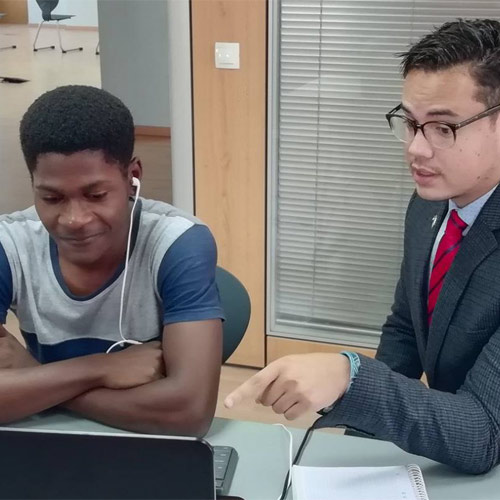 Where:  School site locations in Luanda (and Catumbela in 2019)
Why: The mission of the American Schools of Angola is to develop and nurture proud well-adjusted lifelong learners; who are prepared to meet their challenges and responsibilities and become successful culturally sensitive global citizens and leaders in the 21st century, striving for a better world for all.