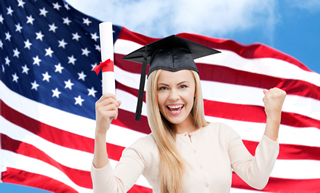 ASA High School Diploma Classes In English
If you are looking to earn an English high school diploma in Africa at American schools of Angola (ASA), we provide the best programs. We have vast experience providing highly flexible high school diploma classes. If you are looking for accredited high school diploma classes, we promise to deliver the best system to ensure an effective learning environment. Our high school in English in Africa stands out because of its association with Calvert Education, a trusted leader in distance and non-traditional education programs. We are an international school offering high quality U.S based diplomas in Angola and the rest of Africa.
Our American schools of Angola (ASA) are different in the fact that we have developed a unique approach to offer the a renowned and accredited high school diploma. Our Blended Learning methodology and student centered focus is a model that is highly effective in engaging students and achieving accelerated learning.  ASA inspires students to meet high academic standards and be extraordinary in their daily lives.  
Our teachers and learning coaches are able to offer personalized attention to learners and this is one reason we have been able to extend our reach across the continent. If you are looking for an accredited English High school in Angola offering accredited courses, get in touch with us today. Our programs are portable and flexible and you can learn on the go.
With a recognized U.S high school diploma, students gain entry to university. To ensure this happens, we have invested in qualified professional staff. Our focus is not just on the academics but also in the holistic development of the learner. Our graduates stand out and we are proud to be associated with them even after high school.
American schools of Angola (ASA) is commited to helping learners achieve individual excellence. We strive to meet the personal, social and emotional needs of your learners by providing the best teaching support and an enabling environment.
Call us today for the best high school diploma classes courses in Angola.