The American Schools of Angola
Our mission is to develop and nurture socially well adjusted lifelong learners, prepared to meet the challenges and responsibilities of life and to become successful global citizens and leaders in the 21st century.  
OFFERING A MIDDLE SCHOOL AND HIGH SCHOOL PROGRAM
BE EXTRAORDINARY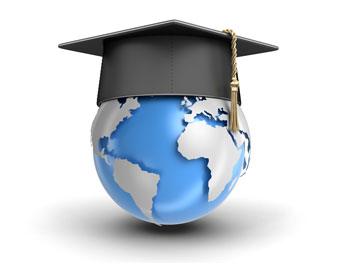 At American Schools of Angola you will not see desks in a row with students sitting quietly and a teacher lecturing to 20- 30 students.  You won't hear a bell schedule or see a backpack full of heavy textbooks that must be lugged from class to class.  You WILL SEE  students working individually, in pairs or in small groups.  You will see students free to change classes and work area, get a drink or go to the restroom without permission.  You will see student tables arranged in miscellaneous configurations to optimize individual learning and students attending video tutoring sessions, live tutoring sessions, and peer collaboration as they utilize learning tools like SMART boards and virtual reality.