High School & Boarding
American Schools of Angola
offers an accredited U.S. HS diploma, without leaving Angola.
Admission:
Students who have finished their 8th year in school are considered high school students and can seek admission into our U.S. High School diploma-granting program. 
ASA offers both day and boarding options for grades 9 – 12 (ages 14 – 17).
The school accepts students in January/February and August / September.  All other requests for irregular enrollment dates will be considered on an individual basis.
Previous grade level report cards and transcripts are required for enrollment consideration, as well as taking our iReady test and being interviewed.   (For more details see admission tab herein.) 
Non-Discrimination Admission Policy:
 ASA adheres to a non-discrimination admission policy. 
Learning Disabilities:
Students whose academic or social-emotional needs exceed the capacity of our professional staff will not be accepted.  Parents are expected to provide truthful complete information regarding their child, prior to enrollment, as non-disclosure of relevant pre-existing student issues can result in termination of enrollment.
All special education students will be accepted on an individual case by case basis.
English Instruction and Teachers     
English is the language of instruction and proficiency is emphasized as part of the program.  Our lead classroom teachers are all English native speakers. They are supported by international English-speaking teacher aides (learning coaches).  Additionally, we have a team of teachers providing virtual support services to our program.   
Low teacher pupil ratios ensure individualized attention to social-emotional development and academic success. 
Our motto is Be Extraordinary – we strive to assist each student to achieve this goal. 

Inside ASA – high school:
High School students are engaged in their daily lessons and activities via high-quality grade level computer-delivered courses, coupled with working alongside our U.S. certified classroom teachers within our technology-rich classrooms. Students work independently or in small groups; there are no large group lectures by our classroom teachers. The program is student-centered, not teacher-centered. Our classroom teachers facilitate good choices, time management, and work habits as well as provide individualized or small group tutoring sessions – either upon student request or as deemed needed by the teacher. Students who are fast learners can work at their own pace. Those that need more time, can take more time, while being assisted by their classroom teacher to help them over any more difficult content/concept units. Students (teachers and parents) can monitor their progress and grades using their real time dashboard within the courses.

Curriculum: 
The curriculum of the ASA is powered by an experienced curriculum provider with over 60 years of experience and one million students enrolled worldwide.    Our program/diploma is accredited based on our formal partnership with the curriculum provider.
Blended learning (computer-enhanced curriculum and instruction) the ASA way of providing a 21st century education to our students, includes paying attention to:
The modality of the student's learning – visual, kinetic, auditory and technology

Individualizing instruction – based on feedback from the teacher's digital grade book and dashboards

Providing homogenous small groupings for targeted instruction

Allowing student choices

Requiring student ownership in their own learning and

Development of teacher-student relationships.
Our blended learning model ensures attention to detail, quality, and maintains accreditation for the school.
Technology-based learning provides the curriculum foundation by offering:
Consistent accredited curriculum

Individual pacing – with teacher oversight

Mastery of content and concepts are required - a 100% completion of each course with an 80% or higher score – ensuring a strong foundation for future academic success.
Our accredited, academically rigorous High School program is reflective of the highest international standards.  Whether a student is craving a greater academic challenge, wants to learn in a 21st century blended model or is not happy in a typical high school environment, our High School program is your choice.   ASA provides students with an extraordinary curriculum (with established academic expectations), supports students in their development of thinking skills, empowers them with global competency and leadership tools while championing effective lifelong habits they will need to succeed in college, career, and life. 
Our High School curriculum includes a variety of individual courses, 100's of courses to choose from, thus allowing students to select classes that support their interest, academic and career goals:
Advanced math courses include Algebra 1-2, Geometry, Consumer Math, Probability & Statistics and Pre-Calculus 
English Language Arts courses that cover literary analysis, critical thinking skills, essay-writing and research reports, and comprehensive studies of various styles of prose
Advanced Science courses covering topics such as: Biology, Chemistry, Environmental Science, Forensic Science, Great Minds in Science, and Physics
Social Studies courses that include U.S. History, Economics, World History, Civics & Government, Contemporary World History, and Human Geography
Electives - Honors, AP courses, World Languages, Elective courses, Introduction courses to specific career choices (pre-med, scientist, IT, law enforcement, tourism, engineering, entrepreneurship….) and Technology courses too.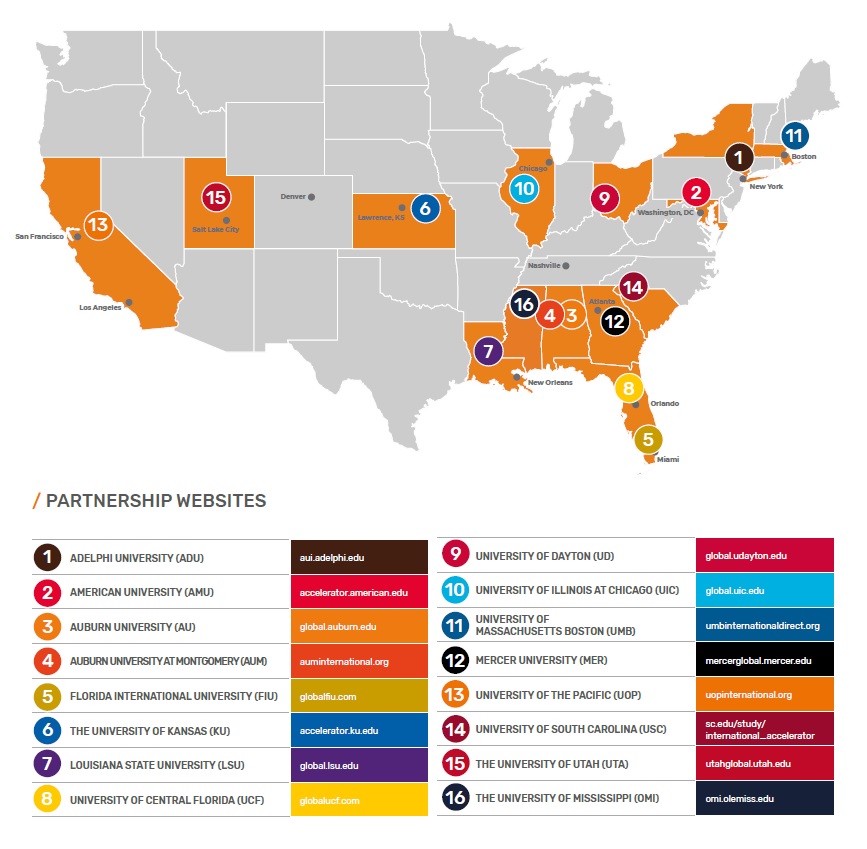 > 
American Schools of Angola offers an accredited U.S. HS diploma, without leaving Angola.
ASA graduating students are guaranteed acceptance into at least one of our participating partner U.S. universities.  Ask about for the list of these pathway universities.
Our diploma is recognized and valued worldwide.